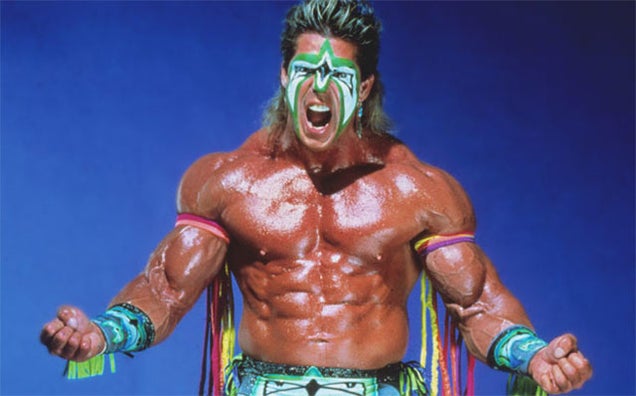 The
Ultimate Warrior
is dead
...
he died suddenly and horrifically, right in front of his wife.
We've learned Warrior collapsed without warning outside an Arizona hotel at 5:50 PM Tuesday ... while walking to his car with his wife.
He was transported to a nearby hospital, where he was pronounced dead.
Warrior -- real name
James Hellwig
-- was a true WWE legend ... and was one of the most iconic wrestlers of all time. He was 54-years-old.
Warrior was just inducted into the WWE Hall of Fame the night before Wrestlemania XXX this weekend ... and this week he made his first appearance on "Monday Night Raw" in years.


SOURCE: TMZ
Warrior (born James Brian Hellwig; June 16, 1959 – April 8, 2014), was an American professional wrestler, who most famously wrestled under the ring name The Ultimate Warrior. He was best known for his appearances in the World Wrestling Federation (now WWE) from 1987 to 1991 and again in 1992 and 1996, and in World Championship Wrestling (WCW) in 1998.
He was a 2-time WWF Intercontinental Champion and won the WWF Championship when he pinned Hulk Hogan in the main event of WrestleMania VI making him the only wrestler in the history of the company to hold both the WWF Championship and the Intercontinental Championship at the same time. Hellwig legally changed his name to Warrior in 1993 which is also the last name of his wife and children. Warrior retired from professional wrestling in 1999 and embarked on a public speaking career.
Warrior died on April 8, 2014 at the age of 54, three days after being inducted into the WWE Hall of Fame and one day after reappearing on Monday Night Raw. He was described by WWE as having been "the ultimate archetype of strength and intensity", and "one of the most intense and physically impressive competitors to ever appear in the WWE".